Erhard Hännsgens 1.07 Meter f/4.5 Dobson at ITV 2003
Pictures: Rolf Stadelmaier and Volker Gerhardt
Setup and break down procedure. While some people helped at the ITV, the scope can be transported and setup by a single person.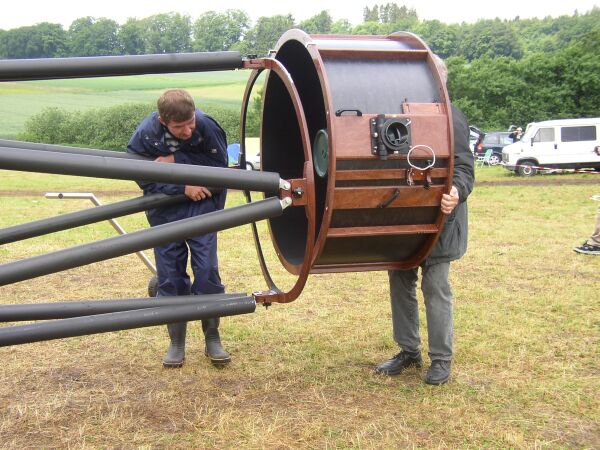 Taking off the huge secondary cage, while the trusses remain connected with the 3-rd ring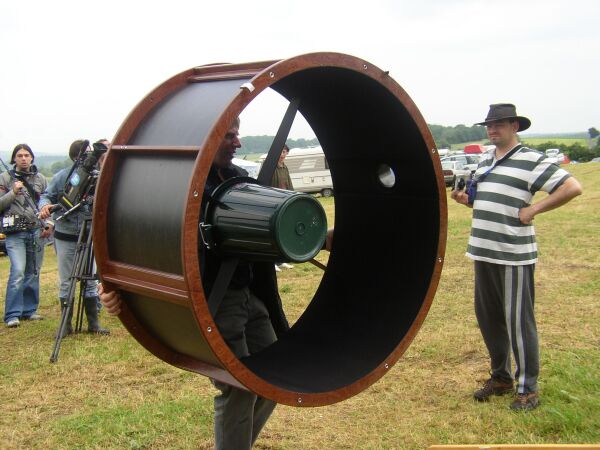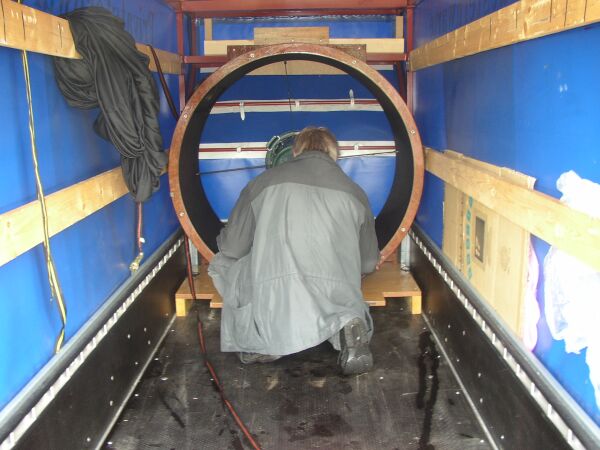 Securing the secondary cage into the trailer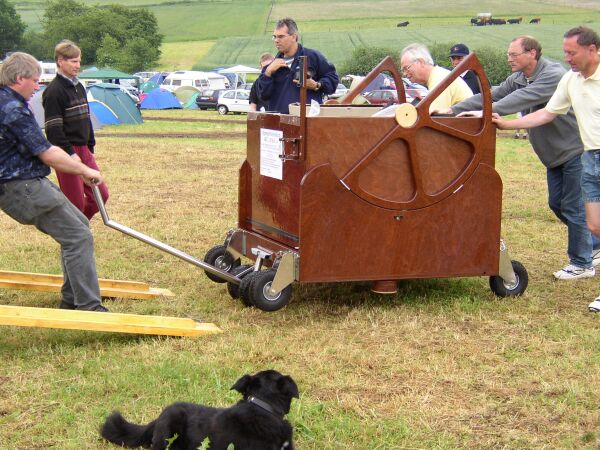 Pulling the 300 kg (660 lb) box with a self made wheel barrow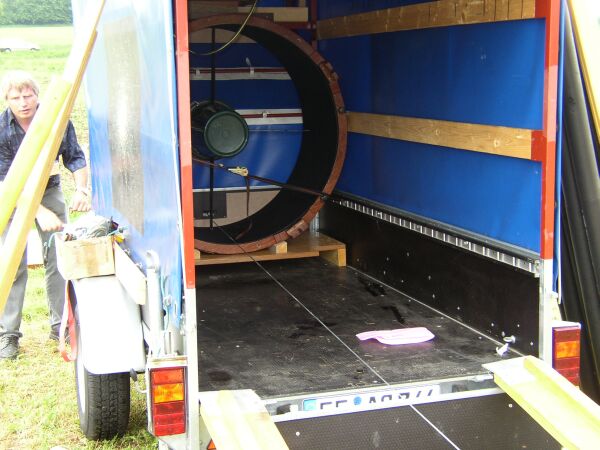 See the cable on which the telescope is pulled with a cable which into the trailer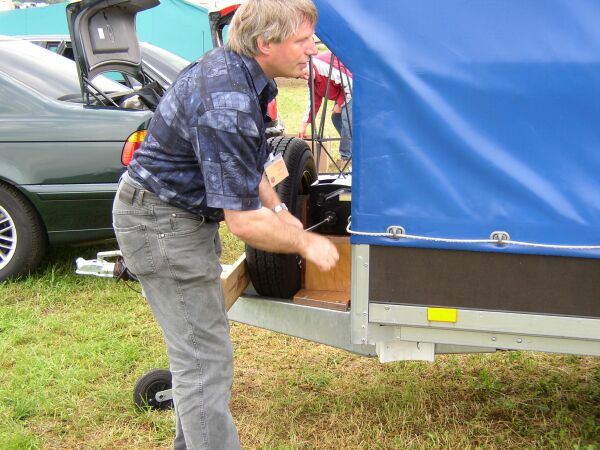 Erhard can operate the cable winch with a motor or by hand, as seen here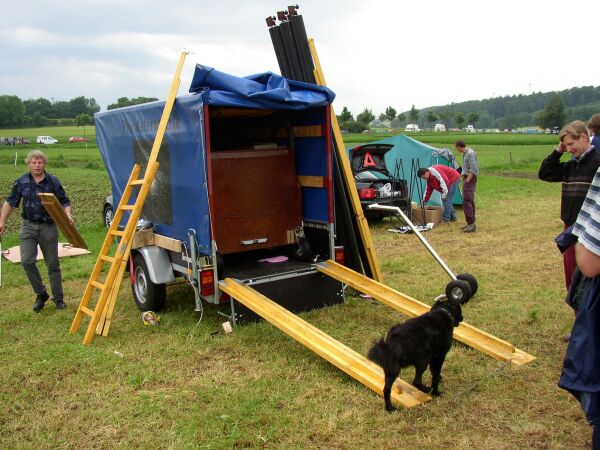 .